Book Review: 'Shh! It's a Secret' by Daniel M. Kimmel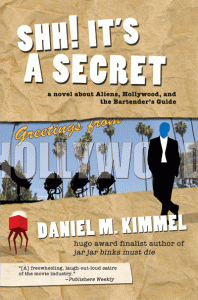 Full disclosure: author Daniel M. Kimmel is my friend, and my colleague in The Boston Online Film Critics Association. However I can honestly say that I would have loved his book Shh! It's a Secret: a novel about Aliens, Hollywood, and the Bartender's Guide, regardless of whether I knew him personally. Kimmel's debut novel is brilliant satire of the film industry, which also happens to be a hilarious, heartwarming science fiction story about unexpected friendship.
Click here to read more.