Q&A: Elizabeth Banks Talks 'Man on a Ledge,' Working in Comedy, and Woody Allen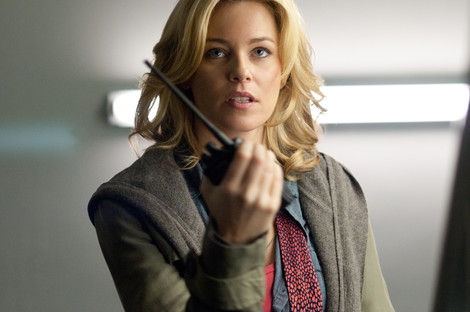 Whether you're into television junkie or a film nerd, you probably know Elizabeth Banks.  In television the actress has had memorable turns on "30 Rock" and "Scrubs," while her film credits include a mixture of comedic and serious efforts like "The 40-Year-Old Virgin" and "The Next Three Days."
This week, in the thriller "Man on a Ledge," Banks plays a police negotiator named Lydia Mercer.  When a disgraced ex-cop Nick Cassidy (Sam Worthington) climbs up on a New York hotel threatening to jump, Mercer is tasked with talking him down.  What she doesn't know is that the stunt is merely a smokescreen to hide his true plan.  Certain shady characters discover his motives, so they set attempt to stop Nick, causing chaos to ensue.
Recently I had the chance to sit down for a roundtable interview with Banks about the movie.  Below are some highlights of the conversation.   
Q: One of the cool things about your character in this movie is that she's a "police officer" and not a "police woman."  There's not anything mentioned about her being a woman in the movie. Was that important to you to just play a character where it didn't matter?