Reviews: 'Warm Bodies' & 'Bullet to the Head'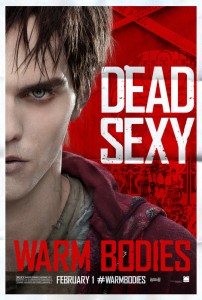 Am I the only one flabbergasted that "Hansel & Gretel: Witch Hunters," is Number 1 at the box office right now? I still haven't watched it yet, but I've heard from several colleagues that it's terrible, and not in the awesomely bad way. Did you like the film? Leave me a comment telling me why you enjoyed it so much. Maybe you'll convince me to give it a shot.
This week's "Weekend Movie Preview" column has my reviews of the horror comedy "Warm Bodies" and the Stallone action picture "Bullet to the Head." Which one do you think I liked better considering that I love zombies? You might be surprised. Read more my friends.