Q&A: Armie Hammer, Jesse Eisenberg, And Aaron Sorkin Talk 'Social Network'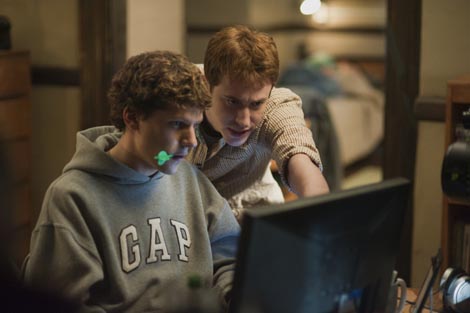 "The Social Network" is a gripping drama directed by David Fincher ("The Curious Case of Benjamin Button," "Fight Club"), which tells the events behind the creation and proliferation of the social networking website Facebook.
Taking an objective stance, it shares the accounts of three separate parties that can't seem to agree on a single truth.  There is Mark Zuckerberg the founder of Facbeook, Eduardo Saverin, Zuckerberg's best friend and co-founder of Facebook, and the Winkelvoss twins, who claim Zuckerberg stole their idea to create his website.  Through this method of storytelling, it is left up to the viewer to decide what really happened.
I sat down for a roundtable interview with Armie Hammer who plays twins Cameron and Tyler Winkelvoss, Jesse Eisenberg who portrays Facebook founder Mark Zuckerberg, and the film's writer Aaron Sorkin.   
Q: Armie, you play twins in this movie.  How was that accomplished?